What is Conversational AI?

Conversational AI is evolving the way people interact with technology. From speech-enabled interfaces to intelligent virtual assistants and chatbots, it is becoming increasingly apparent that customers are looking for a more human-like experience.

But it takes more than just a simple slot-filling chatbot technology to build this type of experience, where users are required to talk or text in formulaic—rigidly organized commands. Consumers want to interact using their own phrases, sentences and terms. In turn, they expect a smart response. Using a large volume of data, Conversational AI platforms help to imitate human interactions, understand the intent of the conversation, recognize text and communicate across various languages.
Conversational AI for Businesses

Our Conversational AI offering is a smart move for businesses to transform brands into scalable intent-driven businesses by introducing the right tools and expertise to reach out to customers. There is no doubt that automation holds significant potential for enhancing customer communications and customer experience.

When AI and automation becomes fully integrated with chatbot platforms, businesses expect to observe more savings, higher customer interaction levels, more personalized and immediate responses, and a myriad of engagement opportunities with customers. From sales to after-sales support, marketing to product delivery, Conversational AI can be deployed across any business group and industry.


"Our Conversational AI platform is a scalable, multilingual platform that seamlessly integrates with the internal business systems and applications. Choosing a Conversational AI platform will determine how quickly businesses can adapt to the future.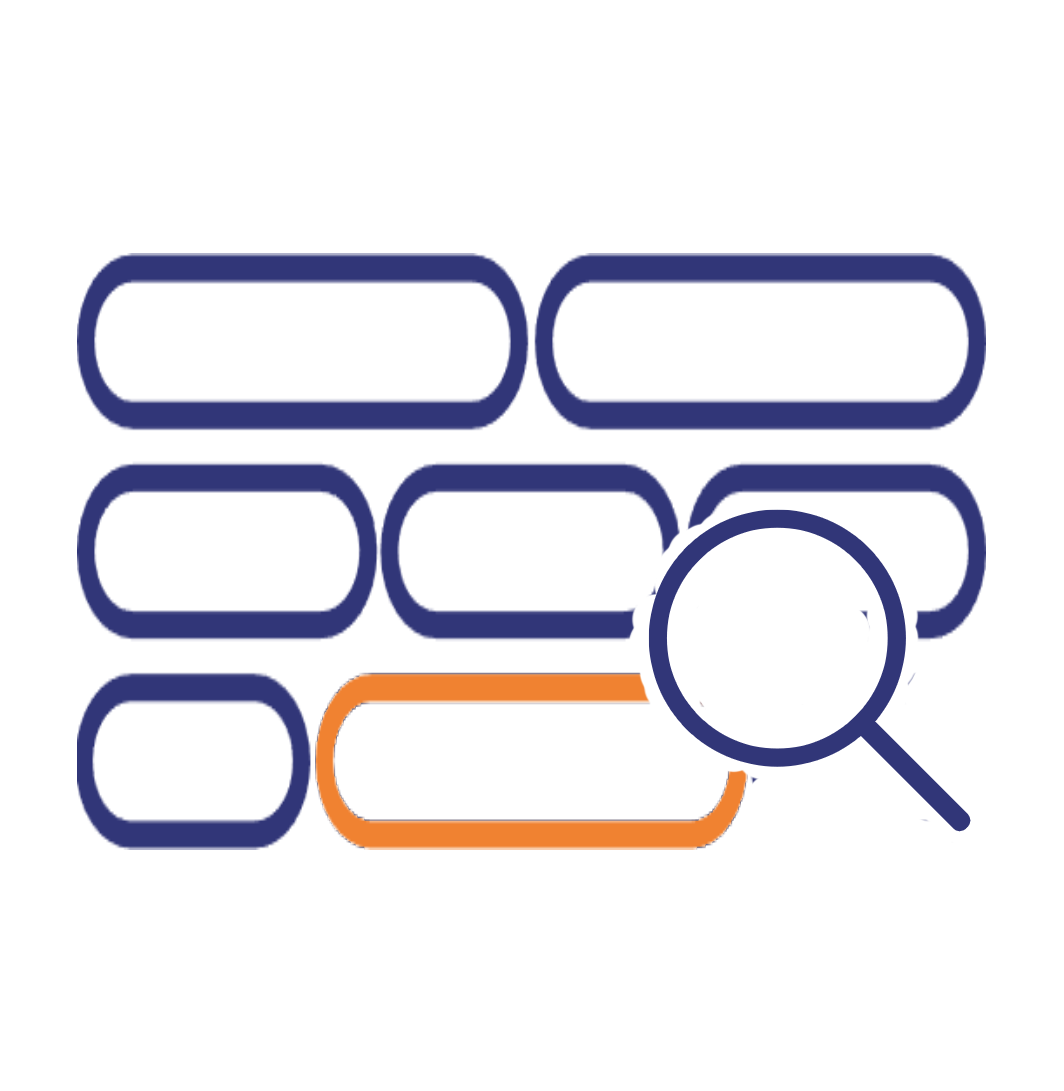 Intent Manager
Intent Manager
With the use of NLU technology, the Intent Manager understands the customer intent in real-time and drives conversational flow through automated bots. The Intent Manager then optimizes operations and provides informed decisions with the performance data.
Conversational Builder
Conversational Builder
Building automated conversational bots is easier using this tool. The Conversational Builder module assists agents to build the bots and integrate them with the internal business systems in a flash.
Conversational Orchestrator
Conversational Orchestrator
Conversation Orchestrator is an AI engine that monitors every conversation. Its dynamic routing functionality determines the right channel to manage the conversation to deliver the best output.
Conversational Manager
Conversational Manager
This centralized Conversational Manager module helps the internal team to manage and control conversational flow via all messaging channels. Prioritizing the conversations, monitoring agents' performance, and managing concurrent messages can be done in a single view through the Conversational Manager component.
Conversational Analytics
Conversational Analytics
Conversational Analytics with its intuitive dashboard helps provide information in real-time to benchmark the performance leading to informed business decisions. With Conversational Analytics, you get a top-class customer experience with detailed information on the number of conversations handled, closed conversations per login hour (CCPLH), average number of responses, net handle time (NHT), first contact resolution (FCR), average order value, opportunities generated and many more.
Meet your Customers wherever you are
WhatsApp
Web Messaging
App Messaging
Voice to Messaging
Email Messaging
SMS
Apple Business Chat
Google RBM
Facebook
Twitter
LINE
WeChat
WHAT IS THE INTENT FOR THE CONVERSATIONAL BOT
The continuous consumer journey
Discover
I'm looking for a new pair of running sneakers
Consider
Which is best for trail running?
Transact
I'd like to buy those in neon pink
Support
The wrong size was delivered
Re-engage
We're having a 20% off on our most popular compression socks
Benefits of conversational AI
Increase Customer Acquisition & Revenue
Convenience for customers to find information and make a purchase anywhere and anytime
Analyze data and provide personalized offers and recommendations to meet customer's needs & preferences
Provide support to the sales team and allow them to suggest alternative products and offers
Up to 20% increase in online sales conversions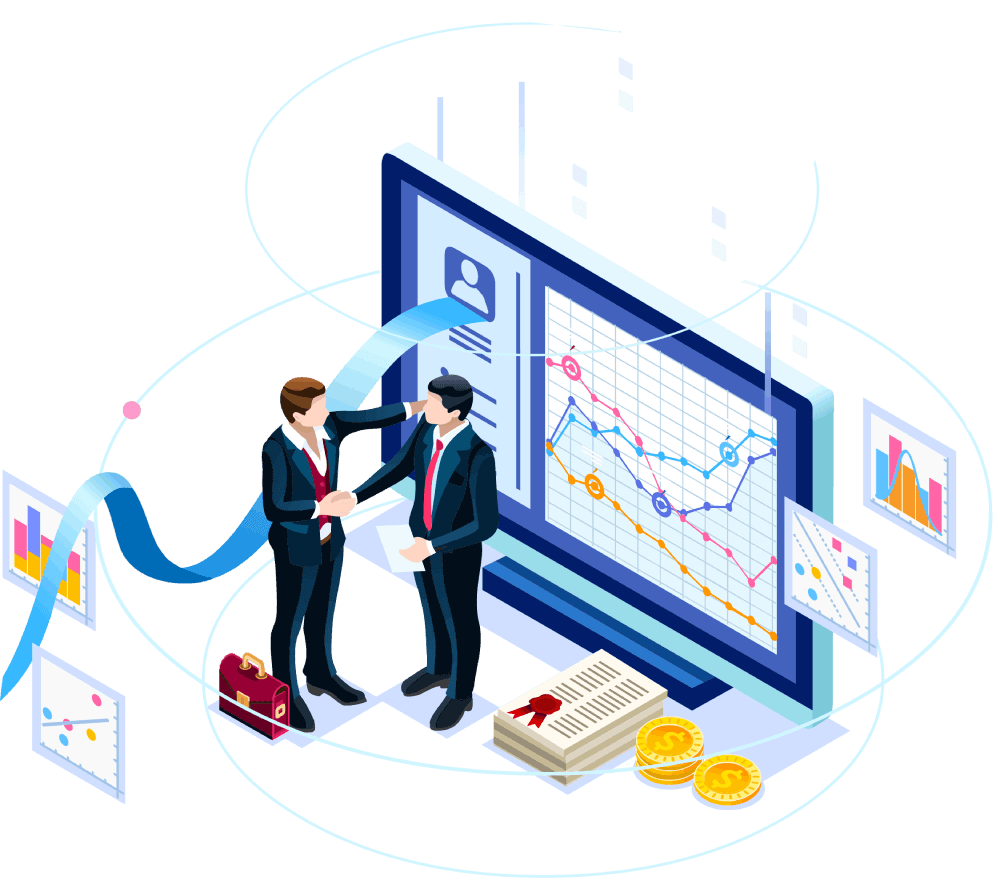 Reducing Overall Cost
Redirect routine customer voice interactions to AI virtual agents. Thus, reducing up to 50% cost per interaction.
Low integration cost with high ROI
Continuous reduction in cost by organically improving the use of AI Virtual Agents to interact with customers
Improve Employee Satisfaction
50% decrease in agent attrition rates
Enabling AI virtual agents to do routine tasks frees up the customer support team and they become 2X more efficient to perform high-value tasks meaningfully
The AI virtual agents analyze and provide intel to human agents on how to cater to the customer needs
Provides intel and recommendations to the sales team and assists them in achieving targets organically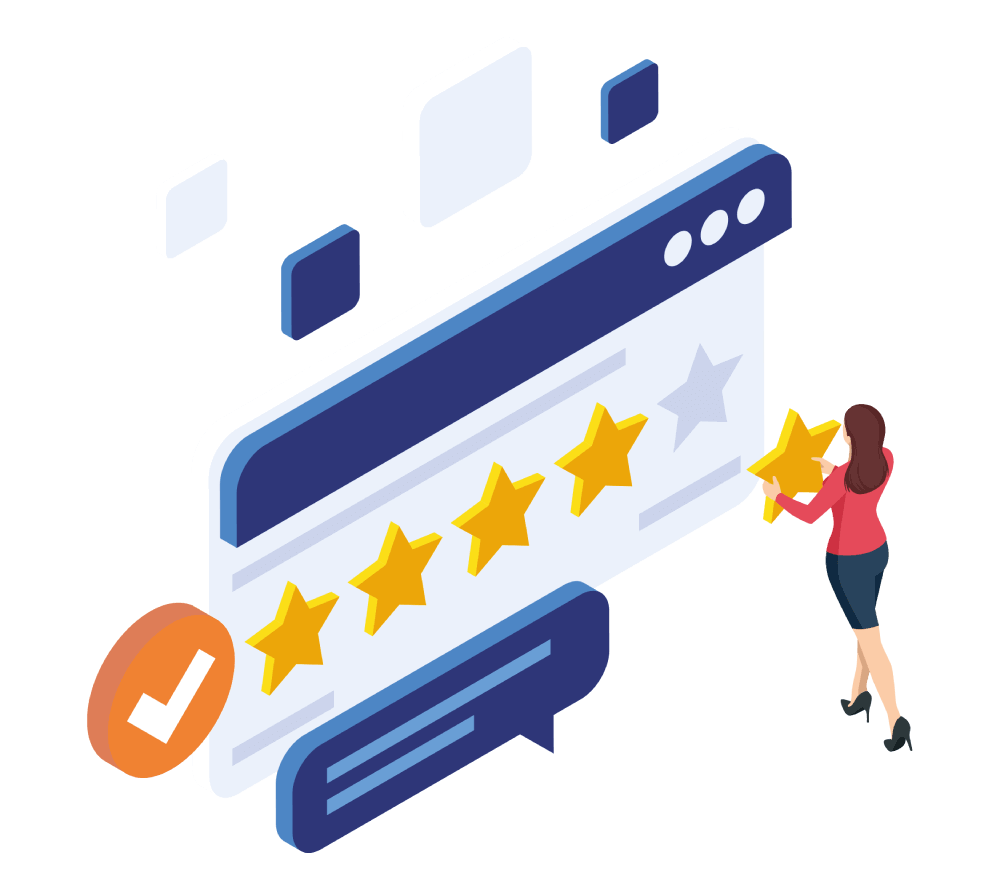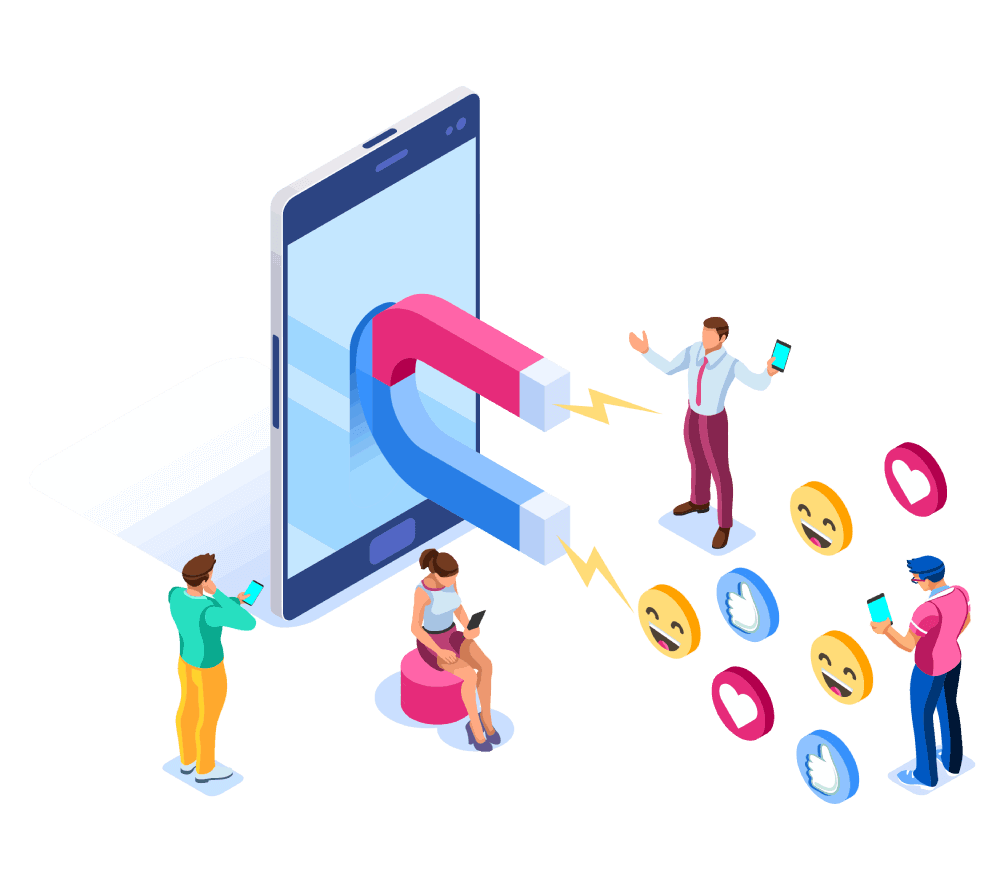 Increase Customer Satisfaction
Increases Customer Satisfaction rate (CSAT) by 20% with 24/7 customer support
Enables agents to have a complete insight of customers' views to offer them suitable recommendations
Intelligent Automation & Integration
Unique ability to interpret conversational data. Thus, providing key insights and higher efficiency via automation transforming business goals..
Two-way interaction in a human-like and intuitive manner that engages customers and provides a fast and accurate response
Integrates with pre-built connectors to retrieve information and trigger processes from a wide range of backend systems and third-party data sources
Ability to develop multilingual conversations and channels centrally to deploy anywhere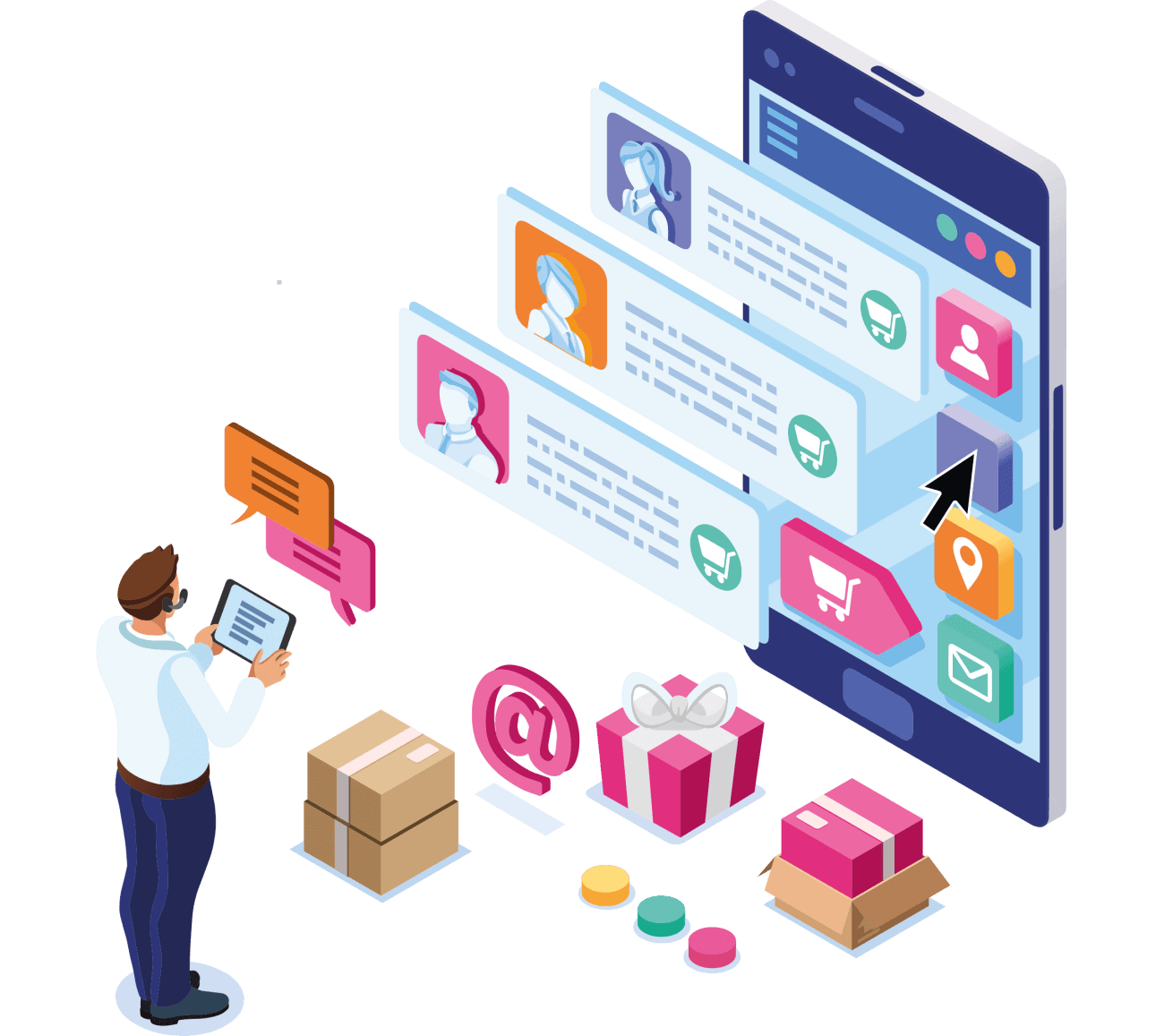 Conversational AI VS. Chatbot
Chatbots can be very purposeful but often fall short due to their narrow scope and easily exposed limitations, which will lead to more frustration for customers. Through the latest advances in deep learning and Natural Language Understanding (NLU), Conversational AI can elevate customer experience to a highly transformational approach.
Conversational Ai
Natural Language Understanding
24/7 availability
Natural language responses
Quick time-to-market
Pre-trained on thousands of industry-specific customer intents
Unlimited scalability
Automatic Semantic Understanding (ASU)
Multiple languages (simultaneously)
Deep learning
Multi-level intent hierarchy
User authentication support
Entity extraction
Compatible with any API
Voice-ready (Google Assistant, Amazon Alexa etc.)

Chatbot
24/7 availability
Quick time-to-market
Keyword-based
Button-focused interface
No Capacity of learning
Navigation-focused
-
-
-
-
-
-
-
-