State-of-the-Art Solutions
Fueled by the immediacy of smartphone imaging technologies and the increased use of alternative media, every consumer demands high quality products at lower cost with faster turnaround. As marketing practices and print technology evolve, organizations are constantly looking for innovative solutions to help them stand out in a crowded marketplace and personalize their communications. With printed marketing collateral being unique in today's marketing mix, EDC is here to help companies with their tailored digital print solutions.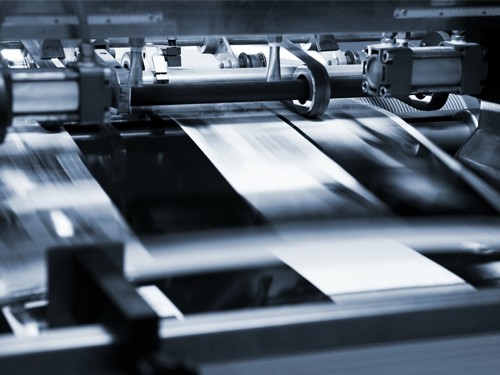 Our State-of-the-Art Commercial & Digital Printing Services let you:
Produce outstanding fine-line detail and vibrant true-to-life color
Offer unique options like foiling and embossing, spot varnish, and eye-popping high color
Respond to customer requirements quickly and with consistent color-accuracy
Breathe easy with industry-leading support and training
Commercial Printing Services
BUSINESS CARDS
From plastic and paper-cards bedecked with foiling and embossing and full color to black and white to those embedded with QR code, EDC offers a wide array of the highest-quality options to make your business cards stand out from the crowd.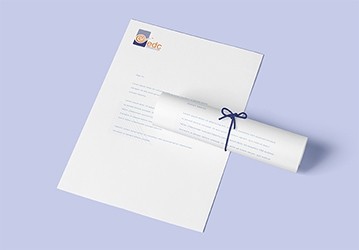 LETTERHEADS
Be it using the right material, designing the right look that aligns with your brand, or determining the perfect placement, our exclusively designed letterheads reflect the position, personality, and image most appropriate for your business.
ENVELOPES
Add a professional touch to your promotion by enclosing the postcards, folders, brochures or other forms of communication in a customized envelope. At EDC, we can print envelopes on readymade peel and seal stock or tailor envelopes of any sizes with printing on high-quality paper.
BOOKS AND BILL BOOK
We offer specialized paper printed and collated in books or pads that are bound into sets using staples or glue, be it for invoices, delivery notes, quotations, purchase orders or receipts.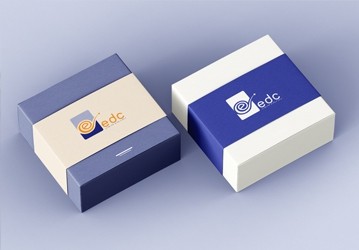 GIFT BOX LABELLING
EDC offers customized labels to showcase your company logo on all corporate giftboxes that you send to your clients.
FLYERS & BROCHURES
We offer exceptional designs and presentable formats of flyers and brochures to get your business noticed. To give your brochure a unique finish, we offer embossing and hot foil stamping, as well as die-cutting facilities, to let you experiment with varied sizes and shapes. Our flyers come in matte or gloss finishes, single or double-page printing, and a variety of paper stock to choose from.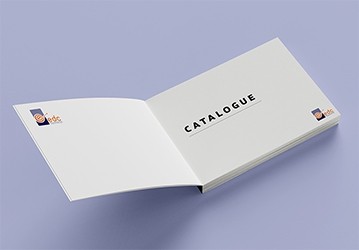 CATALOGUES
We specialize in printing and designing professional catalogues of many sizes, incorporating charts, graphics, illustrations, and images that attracts attention.
NOTEPADS
When designing and printing customized notepads for our clients, we make sure that the company's name, description and logo is well-placed so that it will be clearly visible and act as a marketing collateral.
CALENDARS
Perfect for promoting your business and gifting purposes, a spectacularly designed corporate calendar by EDC, bearing your company name and logo, will help your brand noticed.
MARKETING COLLATERAL
Use marketing collateral to tell your story and foster connections with your target audience. EDC provides solutions to make your images and word pop, and help your organization convey their meaning each and every time with state-of-the-art collateral printing.
TICKETS / COUPONS / VOUCHERS
Print your scratch & win coupons or event tickets in the most premium quality at EDC. We also print cost-effective custom vouchers or coupons and gift certificates with barcodes, variable numbering or QR codes with a quick turn-around time.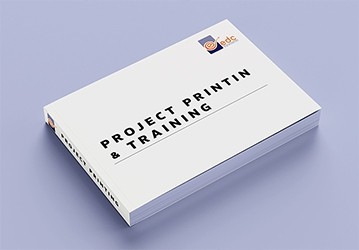 PROJECT PRINTING & TRAINING MANUALS
Bring your training handbook or manual to life with EDC, incorporating Infographics, Tables, Charts, Illustrations, and flowcharts, in various binding options such as Wire Binding, Ring Binding, Velo Binding, and Book Printing.
SHOPPING BAGS
At EDC, we offer shopping bags printing with diverse types/ sizes of bags such as handmade paper bags, vertical or horizontal laminated bags, and others as per your requirements. Each of the bags will incorporate your brand graphics, colors, logo, and images to suit your requirements.
DANGLERS
We print advertising danglers with vibrant colors and themes in many sizes and shapes, tailored to your wishes. You can create dangler designs in round-shaped, square-shaped, or die cut to any irregular shape that you need.
INVITATION
Be it your personal event or any corporate event, make a great impression with superior-quality custom invitation printing solutions from EDC.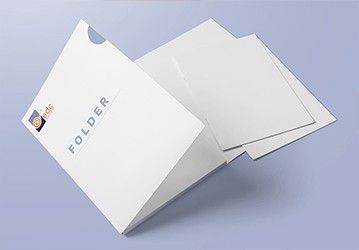 FOLDERS
EDC designs and prints professional presentation folders of tailored sizes with or without a business card slit and pocket.