Gain Customer Interest & Obtain Results
EDC offers large format printing solutions to help businesses gain customer interest leading to increased ROI. Whether you are aspiring to grab attention of a passersby, attract onlookers or up for street-level advertising, our marketing experts make sure your custom printed materials educate and pop.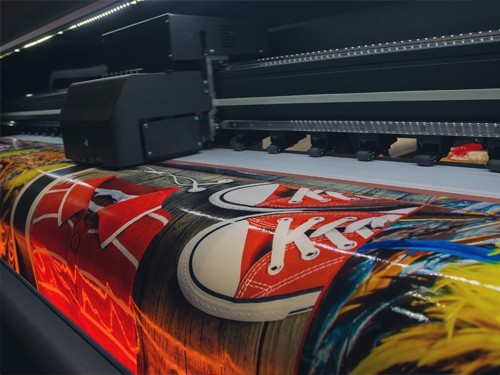 We Cater to Every Unique Requirement
EDC offers a wide array of large format printing services to cater to every unique requirement. We leverage custom finishing, UV gloss protection, durable materials, vibrant colors and high-resolution options. So, you can always count on our professional and top-quality large format piece. You can even create cross-media campaigns with our large format printing by incorporating SMS short codes, QR codes, and PURLs to drive higher response rates. We make sure your online/printed promotions work hand-in-hand to build your brand. We guarantee rich six-color print outputs, sharp text printing and the highest resolution images in fastest turn-around time. We can print outdoor and indoor banners on a wide array of materials ranging from low-solvent, uncoated, low-cost compatible media to self-adhesive mesh, vinyl, fabric, paper, film, banner, etc. Our prints for outdoor displays are smudge-resistant, waterproof, durable and scratch-resistant.
Large Format Printing Services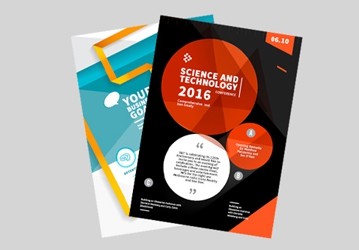 POSTER
Your poster can act as your own personal billboard and you can take it to another level with custom poster printing. EDC makes custom sizes and effects like metallic and pantone ink within your grasp.
BANNER
Our large banners are designed to withstand all the elements and can feature intricate artwork, high definition detail, vivid colors, and photographs, employing only the finest quality materials for a professional finish. Our graphic designers can print on all types of fabrics and vinyl, from heavy material to light weight.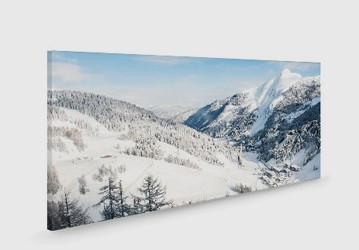 CANVAS
Our finest durable artistic canvases can be printed in a wide array of sizes. Our state-of-the-art printing technology makes sure that large scale prints don't compromise on the image quality.
FLAGS
Whether you are looking for a striking way to be seen or to advertise your business, our superior quality bespoke flags are perfect for the job. We can custom-print anything you like – from drawings to logos and photos, our fantastic custom flag range will make your designs pop!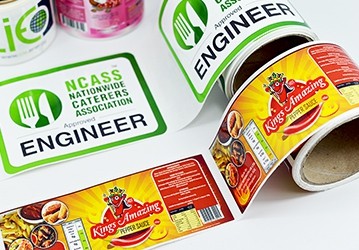 VINYL STICKER
Our custom-printed stickers are produced on top-of-the-line printing presses that are subjected to daily color calibration, making sure that you receive the best possible product at an unbelievable price.
ROLLUP
Ideal for in-store displays, trade expos, promotional events, and conferences, our roll-up banners come with retractable, light-weight stands, which can be constructed instantaneously.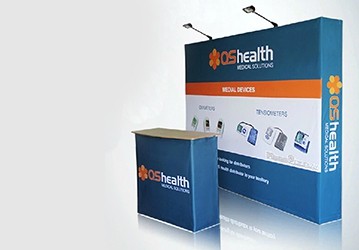 POPUP
Perfect for retail stores, shopping malls, presentations, conferences, exhibitions or tradeshows, a pop-up with eye-catching graphics in vibrant colors, drives unparalleled traffic. EDC offers comprehensive pop-up display solutions incorporating focus lights, flexible frames, vivid, full-color printing on canvas, paper, or flex, and graphic design.
FOREX BOARDS & FOAM BOARDS
The smooth and glossy bright white surfaces provide for an excellent ink adhesion and saturated, real-life colors. Similarly, our rigid foam boards make for durable advertising signs, displays or suspended displays.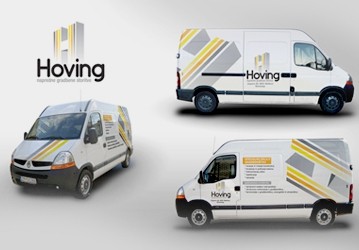 VEHICLE GRAPHICS
Get your message on the move and advertise your product with a striking vehicle graphic. EDC prints stickers, windscreen clings, and vehicle wraps on clear and translucent vinyl – an out-of-the-box way of spreading your message.
CLEAR STICKER
Boost your branding with EDC's clear stickers which are printed with white ink behind your design to preserve opacity. These are perfect for product labels on water bottles, windows, packages and other products.
FROSTED GLASS STICKER
EDC's custom frosted glass vinyl graphics emulate the feel of etched glass, offering heightened privacy for conference rooms, offices, hospitals, etc. This provides an affordable way of lending your glass doors and windows a touch of class with frosted glass.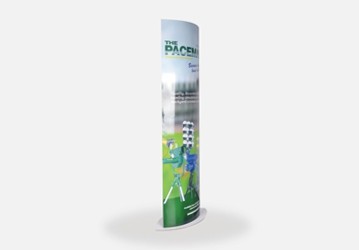 LAMA STAND
An eye-catching lama display solution will clearly communicate the brand, offer and message you wish to promote. All lama displays can be assembled at will to create a never-ending number of modules.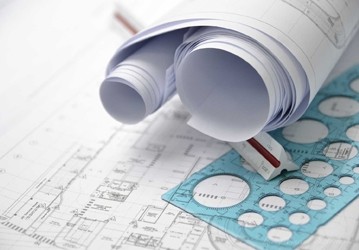 AUTO CAD PLOTTING
We specialize in CAD plotting and the printing of CAD drawings for planning specialists, designers, and architects.
MOUNTING ON BOARD
EDC's mounting service offers more display possibilities and improved stability for your images and posters and is perfect for both indoor and outdoor use display boards. Instead of splurging a fortune on expensive hanging attachments and frames, get one of our mounted printed posters on Foamex or Foamboard.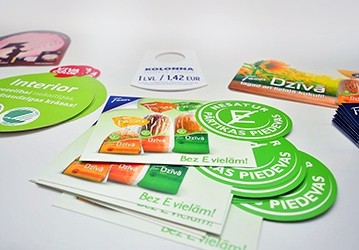 STICKER CUT OUT
Produce labels for boxes and packaging, and craft all kinds of product labels and bottle labels. With EDC's die-cut sticker printing service, you can create your own die-cut stickers in a wide variety of sizes and shapes, as well as add metallic, clear ink, laminate and other unique effects.